Here are some pictures that I took of the monster but didn't get posted. More to come later!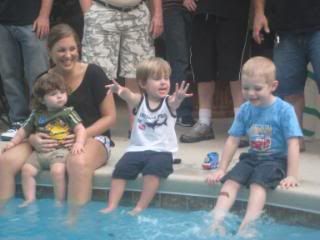 This is Aunt Mel, Zilla and his cousins - We sure have some handsome boys in the family!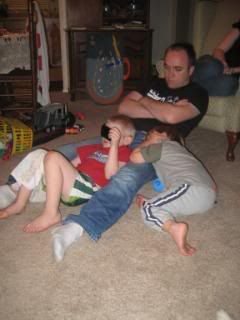 This is my AWESOME brother (well one of them) with his son and Zilla - they were looking at his iPhone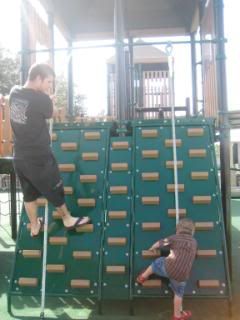 This is Zilla climbing up a wall with another AWESOME brother - Zilla climbed up that whole thing with NO help!!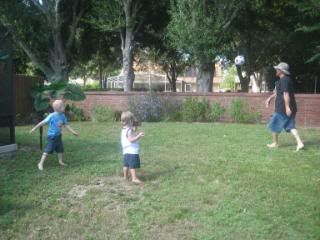 This is Zilla, Ev and Grandpa playing soccer outside of my brothers going away party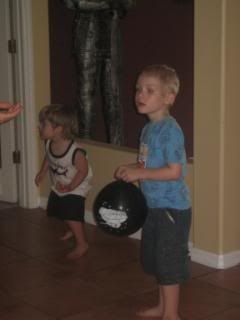 This is Zilla and my nephew - my brother and I must have played keep away with them and that balloon FOREVER - it was sooooooo fun and they had a blast!