Here are some pictures of our Very Merry Zilla Christmas!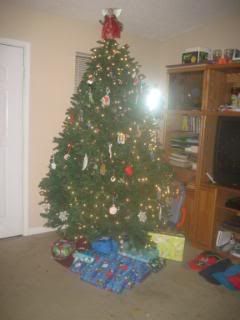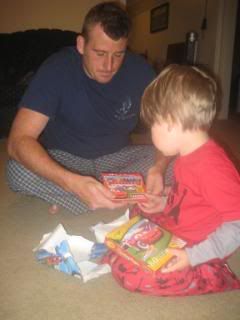 Our Tree & DZ and Zilla doing stockings!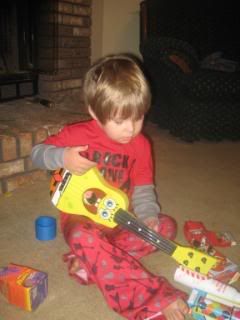 Zilla playing with his SpongeBob Ukulele & Zilla with his Areo GeoTrak train
Zilla also got a Leapster II (with games), dominoes, some Disney Cars stuff, some clothes and his Mater ornament - he loves ALL of his stuff this year well maybe not the clothes but you get what I mean! It was a great Christmas!
DZ asked for and got his RockBand for the Wii and a digital camera.
I got a nice lovely Zune from Zilla & DZ and then my best friend got me the above and some new glasses. I know it
may
look like it odd gift but well I'm kinda an odd girl. I ask for stuff I actually need as opposed to stuff I want each year and Billie is almost the only one who listens. Last year she got me a new broom - and I loved it! This year we actually swapped it and she asked (and got) stuff she
needed
so she opened up on Christmas day: some makeup, rubbermaid food storage containers and an iron. Yep so I guess we're both odd but thats what makes us the best of friends!