I set up Zilla's toddler bed today in his room. I decided to keep his crib intact because well he still loves it and prefers to sleep there. I did however think that it would be good to at least give him the option of moving to a "big boy" bed if he wanted to. He LOVES his new bed - not for sleeping mind you - but for jumping and just generally hanging out. He also found it GREAT that he could touch his daddy if he stood on his bed. He must have touched the picture about 10 times while he was playing on the bed!
Here he is showing his Daddy some love!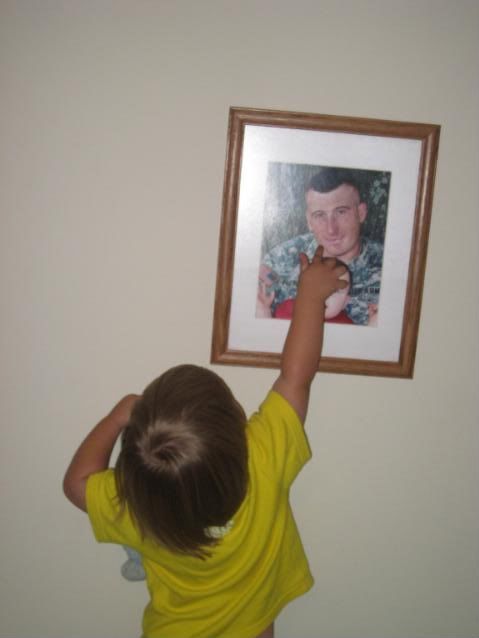 I did have to move the picture for fear he would make it fall and break it. He doesn't yet understand that he shouldn't touch certain things!