Okay so here are the rest of the fun pics from our Snow Day here in Podunk, Alabama!
Boy Scout Motto - Be Prepared! Well he's getting any early start on the Boy Scout thing I guess!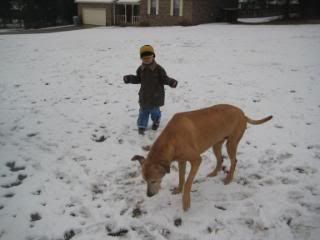 Daisy and Zilla running around like crazy people!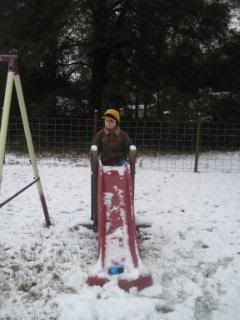 Thinking about sliding - he didn't though cause "momma it's not clean" LOL alittle OCD i guess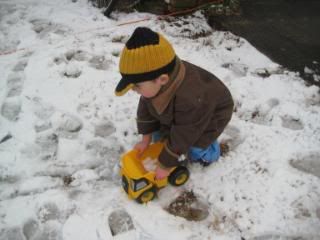 Moving the snow out of the way one scoop at a time!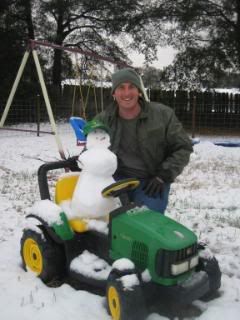 My Fav pic - Even the snowmen here in Southern Alabama are hicks! LOL DZ couldn't help himself from posing with his little 'buddy' - I told him he should use it for his Christmas cards next year! *Not sure if you can see but we even took out a "tooth" to make him more redneck!*