That's what Zilla leaves in his wake.
This is his Thomas ornament -the SECOND one-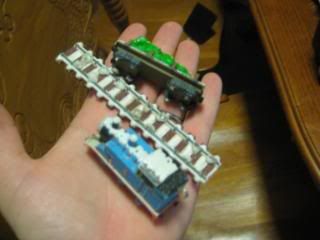 This was Zilla after he decided to try and mess with DZ's old exhaust from his truck that he just replaced:
And this lovely mess was his attempt at bringing the beach indoors - notice how his trains are having a grand old time! What did my Dyson do to deserve this?