A couple weeks ago we bought a new shed. Well DZ was able to finish it the other day with a little help from me and only minimal carnage. That thing was a pain in the rump it came with about a million pieces. Here is the little beauty:
Still working on it but it's almost done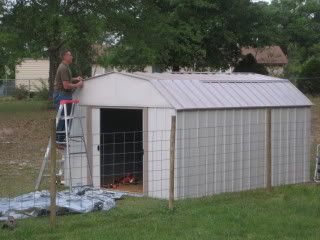 This thing is huge inside and will certainly clear out some room in our garage!!